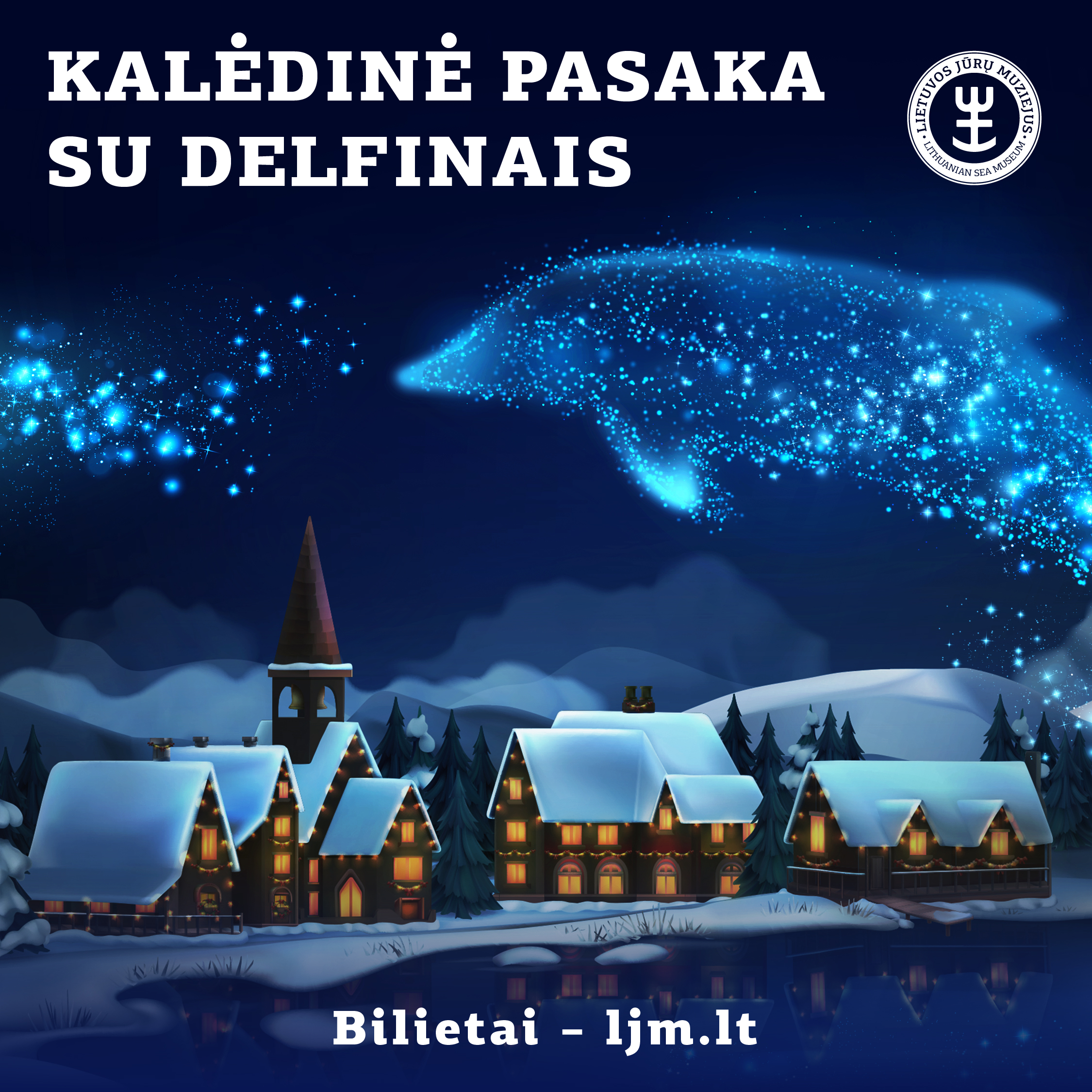 Date
Dec 10 2021
Expired!
A Christmas tale with dolphins
December 10, 11, 12, 16, 17, 18, 19, 23, 26, 30, 31. 12:00 and 15:00, as well as in 2022. January 2 12:00 and 15:00
Performance duration 1 hour.
Tickets available at – www.ljm.lt
The miracle of Christmas easily transcends time and space. Therefore, Santa Claus reaches us in all sorts of ways: snow, sledges of the sky-stars, even descends through the chimney! And he will definitely come to Klaipeda by water! And will settle during the festivities in Kopgalis, where the lagoon meets the sea, and the dolphin house is located.
The dolphinarium will become Santa's magical palace, where the fountains of the crystal park burst with presents, where Santa's helpers and dolphin friends are spinning with snowflakes.
This year, at the Dolphinarium, director Ruta Bunikyte created an adventurous and colorful fairy tale filled with the traditional Christmas spirit, which was "transferred" to the huge screen of the dolphinarium by the creator of video projections Vesta Oboleviciute.
Tales with dolphins are special: they make us forget the troubled reality and allow us to go on a magical journey with dolphins and merry California sea lions.