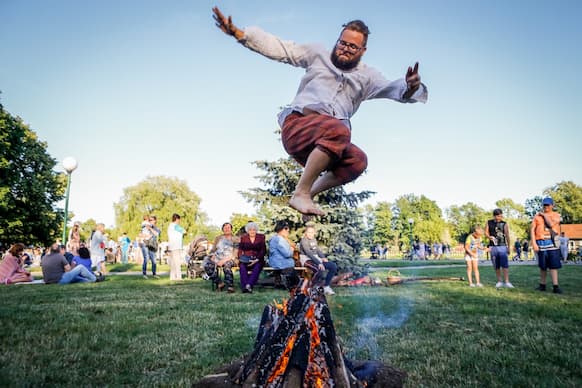 Midsummer Day
On 23rd of June, a fiery and magical Feast of St. John (or Midsummer Day) takes place, summer solstice is celebrated and Jonai and Janinas are congratulated.
That extraordinary night, the unique place of celebration combines the main elements: fire, water and herbs.
This year let's meet in the Botanic garden of Klaipeda University (Kretingos g. 92). The entrance is paid.