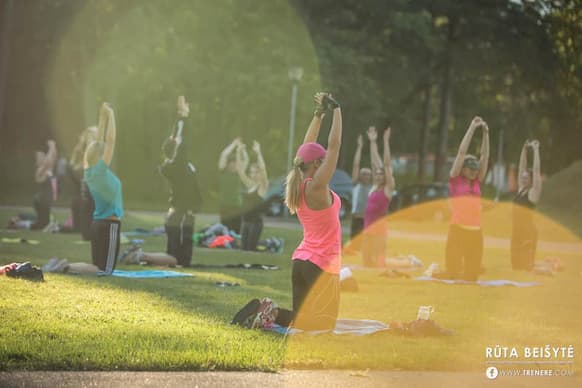 "Open air" treniruotė su Rūta Beišyte-Aminova | Interaktyvi vasaros skaitykla
"Open air" training with Rūta Beišytė-Aminova will take place in the Interactive Summer Reading Room. Have a towel or mat and a bottle of water with you.
Rūta Beišyte-Aminova is the author of the book "Ideal Figure", a personal trainer, a nutritionist who creates Youtube videos for women who play sports at home and for mothers with small children.
We invite everyone to an outdoor workout!