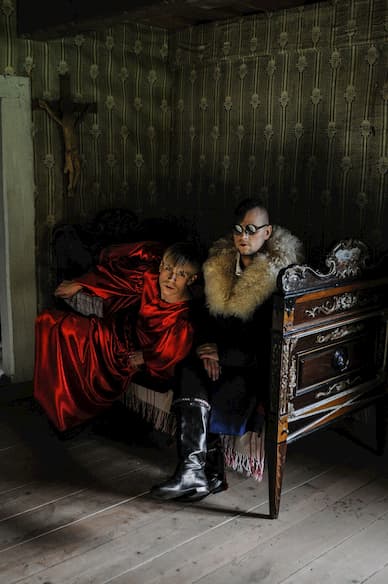 The concert "Beissoul & Einius"
As fans bought out all tickets of the Beissoul & Einius concert in Vilnius, the extravagant duo of electronic music, art and alternative fashion creators are announcing an additional summer concert at the seaside. The show will take a place on August 22, in the Northern Horn (Old Ferry), Klaipeda.
This year, Beissoul & Einius won the title of the best electronic group of the year at the M.A.M.A awards. However, the mysterious duo was loved not only by Lithuania: the music of Beissoul & Einius is played on foreign radio stations and the most famous festivals, and the photos of the costumes have been published in prestigious international publications.
The duo, awarded with exceptional fantasy, describes their work as electrofashion – a fusion of music and fashion. This is an exceptional phenomenon not only in the skies of Lithuanian, but also foreign music.