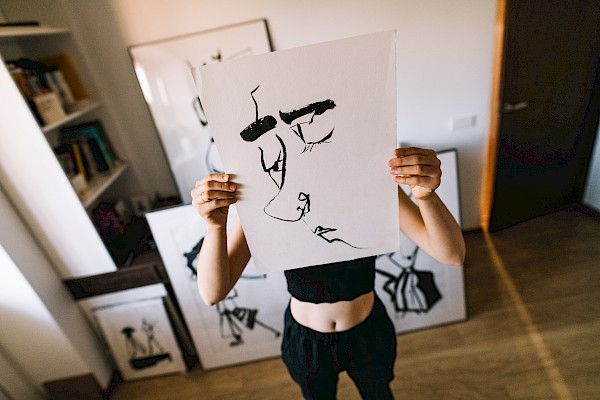 Yaska Art piešinių paroda
Yaska Art piešinių paroda / Painting Exhibition
Rudenišką trečiadienio vakarą skirkite meniškiems atradimams Klaipėdos kultūros fabrike, kur vyks Urtės Jasenkos / Yaska Art piešinių parodos atidarymas!
Čia galėsite susipažinti su menininkės ankstyvesnės kūrybos piešiniais, kurie užburia įvairialypiais personažais, teatrališkumu, stipriomis emocijomis ir japonišku minimalizmu. Autorės paroda kalba ne tik apie šviesią, bet ir tamsią žmogaus prigimtį. Stebėdama aplinką, supančius žmones, save ir savo gyvenimą, U. Jasenka vienu teptuko prisilietumu užfiksavo skirtingus personažus, emocijas bei patirtis.
***************
This exhibition is focused on beautiful but dark sides of human beings. I have attempted to analyse different characters, emotions and experiences that I have noticed around me. These ideas are captured using one line technique – a quick brush line of an ink that depicts all kinds of human sides. We are extraordinary creatures with charming bodies and faces, thoughts and feelings.
Yaska Art piešinių parodos atidarymas – spalio 28 d. 19:30 val.
Klaipedos kulturos fabrike, antrame aukšte. Renginys nemokamas.
Paroda veiks iki 2021 sausio 2 d.
Renginyje bus fotografuojama ir filmuojama.
Laikomės SAM nustatytų taisyklių ir rekomendacijų
Urtė Jasenka @yaskaart
infoyaskaart@gmail.com
Viršelio fotografijos autorius – Domas Rimeika