Klaipėda connectivity: seaport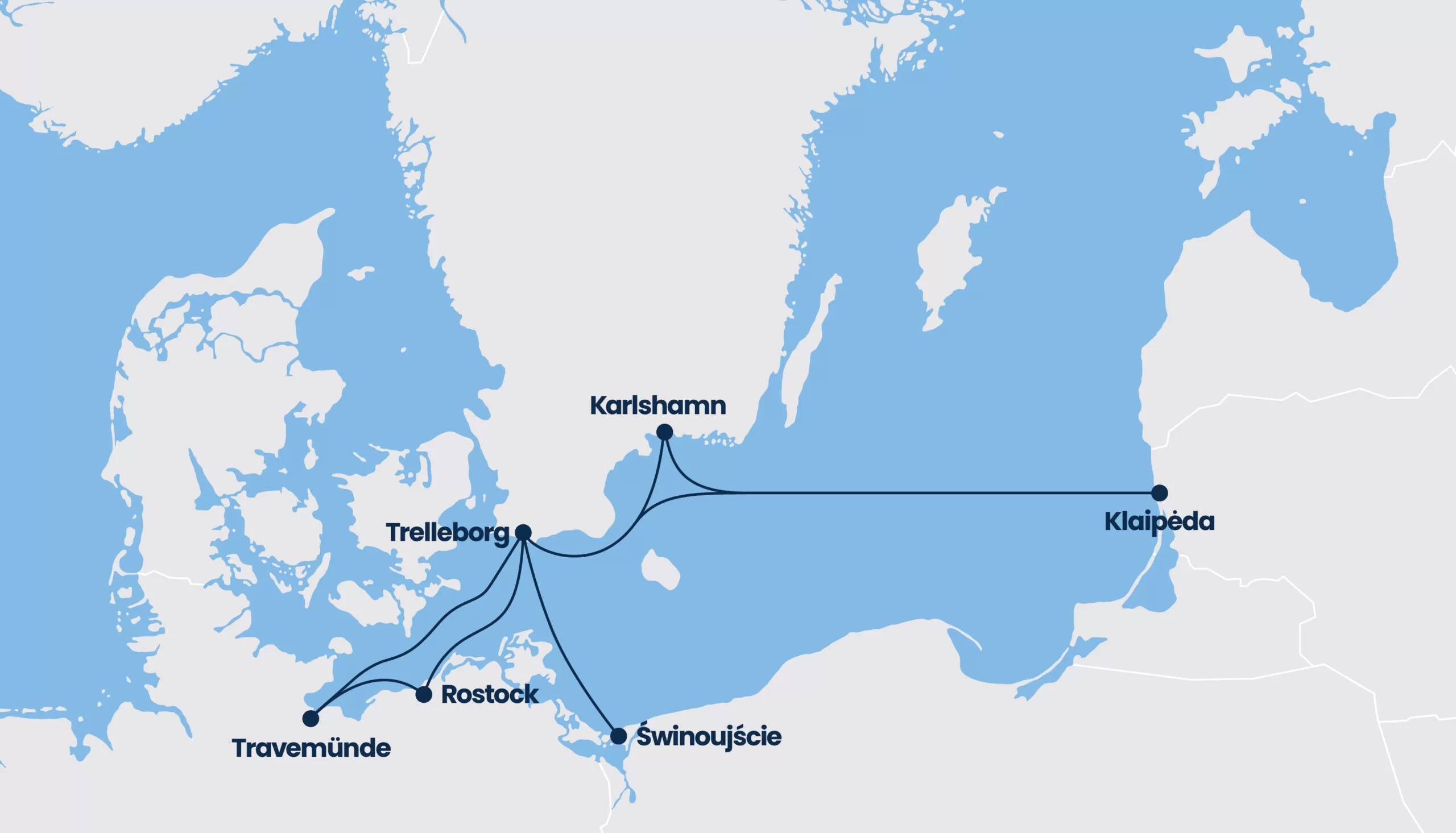 DFDS Seaways (Central Klaipėda terminal)
Central Klaipėda terminal is located in the middle part of the city Klaipėda.
Address: Baltijos pr. 40, Klaipėda.
GPS coordinates: 55°41'06.5″N 21°08'39.1″E (WGS)
DFDS Klaipėda office
Šaulių st. 19, LT-92233, Klaipėda
Tel: +370 46 395 000, Fax: +370 46 395 252
More information about tickets, schedules, services:
Tel: +370 46 39 52 94, passenger@dfds.com or www.dfds.com
Contacts: customer service department
I-V, 8:00-17:30, VI 10:00-17:30* (*14:00-17:30 the phone line is closed, but you will be serviced by e-mail or online chat) ), tel. +370 46 323 232, e-mail: pax.lt@dfds.com
Useful information:
Check-in for passengers without vehicles takes place on the 1st floor of the main building of the terminal.
Passengers with vehicles are registered at the posts located in front of the terminal building at the entrance gate towards inner territory.

To the ferry there is possibility to take bus no. 9. You can check the timetables and routes on the Klaipėda public transport website – http://www.stops.lt/klaipeda/#bus/9/b-a/0402/map.
Be aware that it can take up to 5 minutes to walk to the ferry from the bus dropping point.

---

TTline terminal
TT-Line shipping company operates from the "TT-Line" terminal, located on Minijos str. 180

"TT-Line" ferry terminal in Klaipėda
TT-Line is based in the southern part of Klaipėda.
Address: Minijos str. 180, LT-93269 Klaipėda.
GPS coordinates: 55° 39′ 15.58″, 21° 10′ 7.86″ (WGS)
More information about tickets, schedules, services:
Tel. +370 46 434 010, +48 91 326 3515, pax.lt@ttline.com or www.ttline.com.