Melnrage was a small fishing village in the old days, but in the 20th century it was a small fishing village; vid. connected to the city of Klaipėda. Nowadays, Melnrage is a popular resort area of Klaipėda city, divided into two parts – the southern part is called I Melnrage and includes the Northern Pier, the harbour approaches and the Klaipėda Forest, the northern part – II Melnrage ending at Giruliai.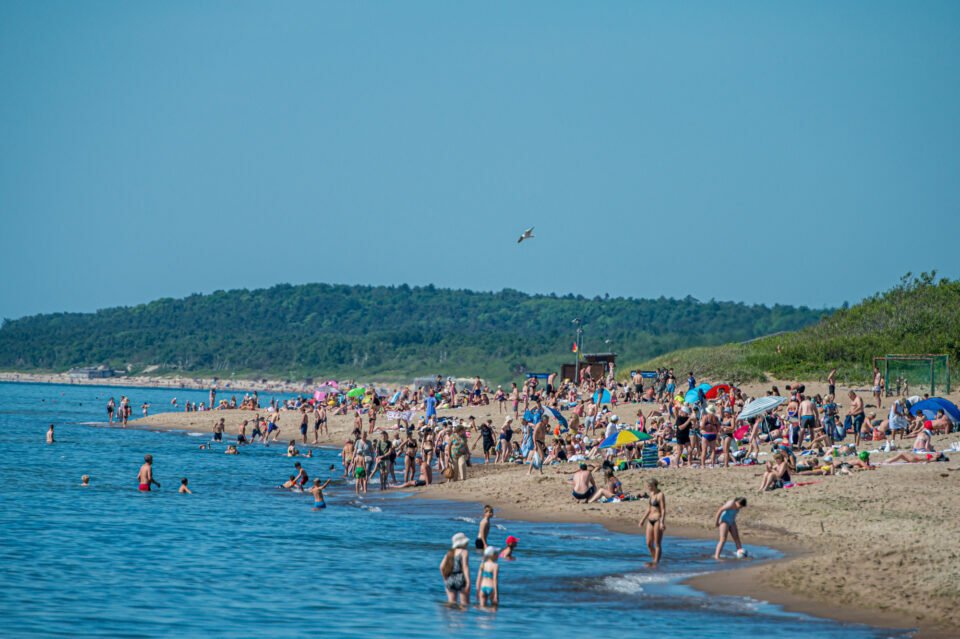 I Melnrage beach with the North Pier is a favourite for holidaymakers; – On sunny, calm days, you can enjoy sunbathing. On windy days, the beach is a popular choice for kiteboarding fans and Klaipėda residents who want to admire the spectacular waves. And, of course, the North Pier is the ideal place to watch the boats go by, watch the sunset and take instagram photos. The beach is long, fine sandy and clean. There are changing rooms, toilets, lifeguards on duty and cafés. Those who are still dreaming of surfing can try their hand at the surf school.
Melnrage is predominantly home-owners' and there are not many accommodation establishments to choose from – there are several hotels, guesthouses, bungalows or private rooms; There are also several grocery shops, cafés and restaurants; From the centre of Klaipėda, Melnrage can be reached by bicycle or private car, or by public transport. The beach is easily accessible, making it popular with teenagers and young people.
While relaxing on I Melnrage beach, you can try out the walking and cycling trail that connects Klaipėda with Palanga. The sculpture "Walking with a Fish" can also be found on the North Pier;
One of the sites of I Melnrage beach is home to the remains of a World War II-era defensive fortification.