Smiltyne is the perfect place for those staying in Klaipėda and wanting to enjoy the fresh Baltic Sea and soft sand dunes just a few minutes from Klaipėda's Old Town – just hop on the ferry to the Curonian Spit.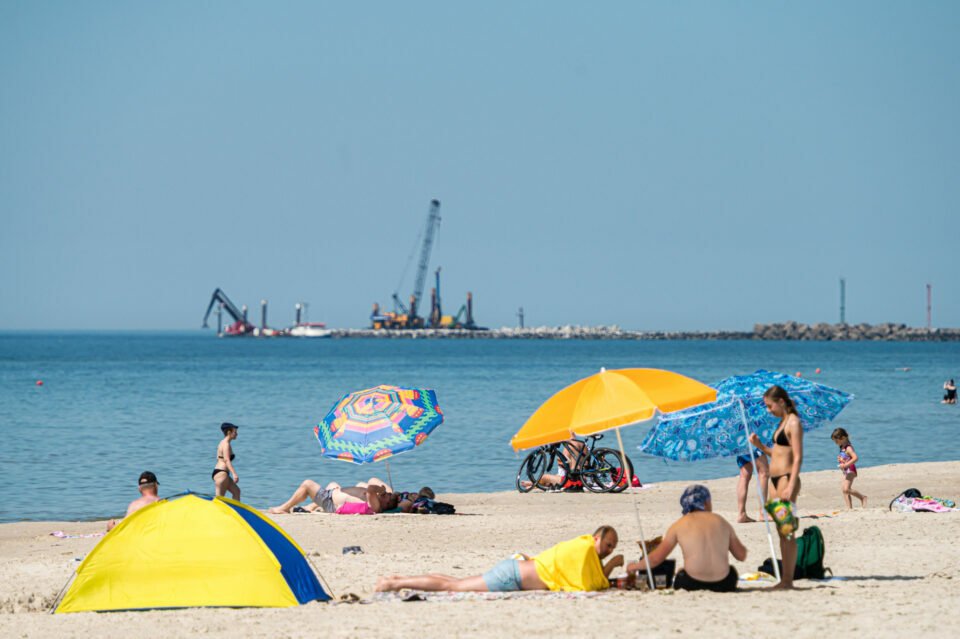 From the old Smiltyne Ferry, you can walk or cycle to Smiltyne Beach, with trails through the fragrant pine forests of the Curonian Spit. There are special parking spaces for bicycles. Smiltyne beach 2020 is marked with a globally recognised and recognised quality mark – "Blue Flag". This year, there are five such beaches on the Lithuanian seaside.
Smiltyne Beach is wide and clean, with beach volleyball, tennis and football courts, a children's playground, changing rooms and toilets. The beach is accessible for people with disabilities. Lifeguards and medical staff ensure the safety of holidaymakers. There is also free wifi and mobile phone charging.
If lying on the beach all day would get boring, Smiltynė has other offers. One of the most visited museums in Lithuania, the Lithuanian Maritime Museum, is located near the South Pier and attracts many local and foreign tourists; In the sandy beach you can also find the Curonian Spit National Park Visitor Centre, a yacht club, the 36-metre-high Mount Hagen, see the ship Dubingiai, admire the 20th century; pr. villas and a traditional fisherman's homestead. With the popularity of forest therapy, you can simply take a walk in the pine forests of Smiltyne. In addition, the new Smiltyne ferry terminal offers buses to Juodkrante, Pervalka, Preila and Nida;
More about Smiltynę.