Not everyone knows that Klaipėda TIC accepts students to try how tourism "shirt" fits them. Students are being accepted from Lithuania and from foreign lands, as well.
This summer we have greeted one fine student from Latvia – Kristiana, joining our team.
My name is Kristiana Bumbiere. I am a student of culture management in Liepaja University, Latvia. I was born and raised in Riga, but I made a choice that was life changing for me, and 3 years ago I moved to Liepaja. Since then, I started to travel more around Latvia and abroad. I enjoy roaming new places, seeing nature and finding the specialty of each place.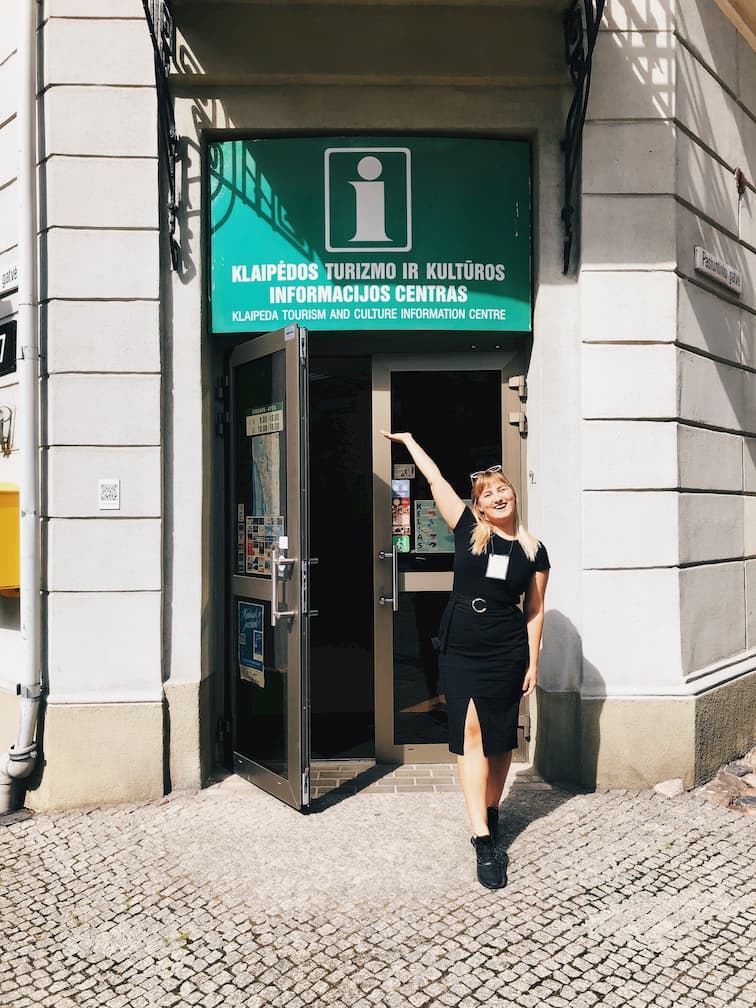 Professionally, I am interested in marketing and event management. In my spare time, I paint, do photography, write my own blog and create things from wood and nature elements.
Half of the year 2020, I have lived in Portugal. There I was on Erasmus+ mobility. Regardless worldwide pandemic and tough times, this was a great erasmus experience. I learned a lot about Portuguese culture, and when restrictions got loose, I traveled around Central and Southern Portugal. This country, for sure, has many more places to offer and the landscapes there are breathtaking.
When arriving from Portugal, I had to self-isolate for 2 weeks. Shortly after isolation my university contacted me and asked if I wanted to go on an internship in Klaipeda. I instantly agreed, without even thinking, and not any minute I regret my decision. Fun fact – I was only once in Klaipeda before, only to Akropolis. So I had the opportunity to discover the city with pure and primeval eyesight.
It's been now my fourth week in Klaipeda and I've seen only a part of it – more places are there to be discovered. This city has a variety of attractions – museums, art galleries, active leisure, nature, cuisine and more.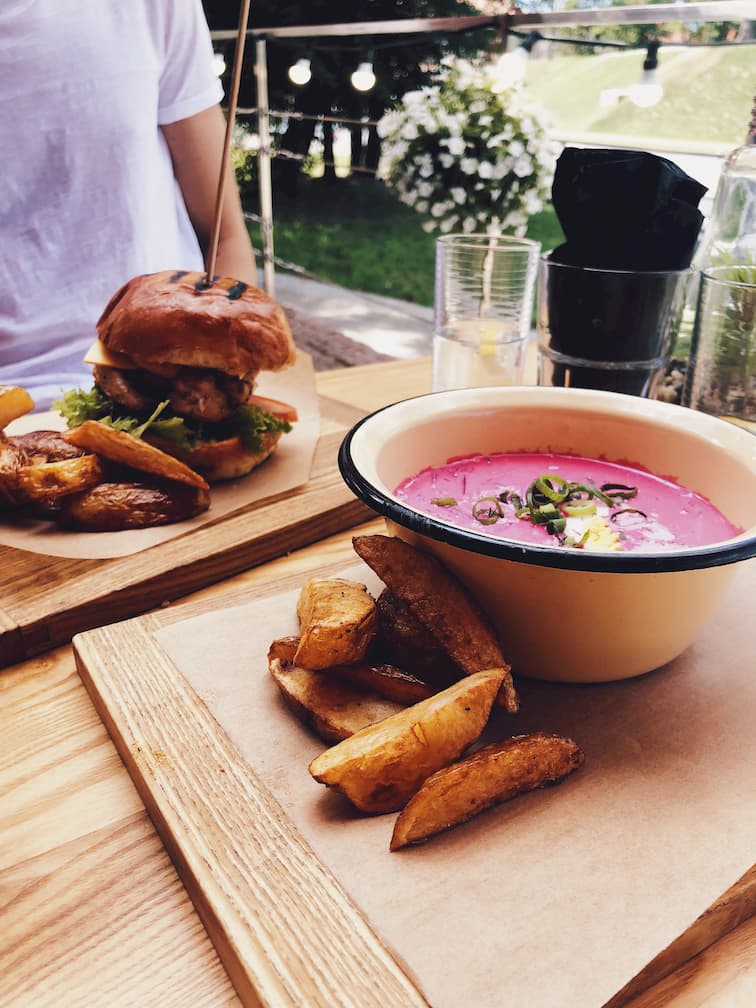 Since I am a sea lover, my top place that is a must to visit is Curonian spit. Only a 10-minute ride by ferry from the city center and you have crossed the lagoon and entered the area of the Curonian spit – Smiltyne. That is a place of wonders, that brings the most surprises in summer. Not only you can see the dolphin show and visit the sea and maritime museum, there's a natural park, unique architectural buildings, museums, a tropical butterfly house and many more. And the coast of the Baltic sea with its beaches… It is magnificent. I would totally suggest exploring Smiltyne and the Curonian spit by bike. That way you can enjoy more places, feel the breeze of sea wind and the touch of magical nature.

Charm of Old Town. The Dane River, which flows through the city and into the Curonian Spit, is reminiscent of the canals of Amsterdam or Copenhagen. Fishing boats, ships, restaurants on the water and buildings on the banks of the river that make you feel like you are in Scandinavia. The architecture of the city is quite different from the rest of Lithuania. Klaipeda is the oldest city in Lithuania, and it has well-preserved several features of German and Scandinavian architecture. The city is unique with many German lattice or Fachwerk technology houses. You can also find several buildings of classicist architecture, such as the railway station or Rumpiške Manor. Klaipeda Old Town is especially charming in the evenings and quite alive on the weekend nights!
Museums can be interesting and Klaipeda has some to prove it! One of my favorites – Clock and Watch museum. In its sophisticated building it keeps not only clocks of different times and places, but also holds a beautiful, majestic courtyard with activities for children and adults. Another museum worth a visit is the Castle museum. There you can walk through old castle cellars and get to know more about the history of Klaipeda. And this city is rich with its story. For art lovers, KKKC Klaipeda Exhibition hall and Baroti gallery should be added on the checklist.
Underrated yet unrepeatable place is a sculpture park. Klaipeda is well known for its many sculptures throughout the city. The park has 116 sculptures in it, that were made between the 70s and 90s of the last century. Interesting fact is that in this area, there was a cemetery before with 40k people buried.
Did you know that it is possible to surf in the Baltic sea? Yes, the waves can be perfectly fine to learn to surf in one of Klaipedas' beaches and there is even a surf school. But if the sea is not your thing, try wakeboarding or stand-up paddling on the lake Malnūnų. Trust me, this experience will be unforgettable.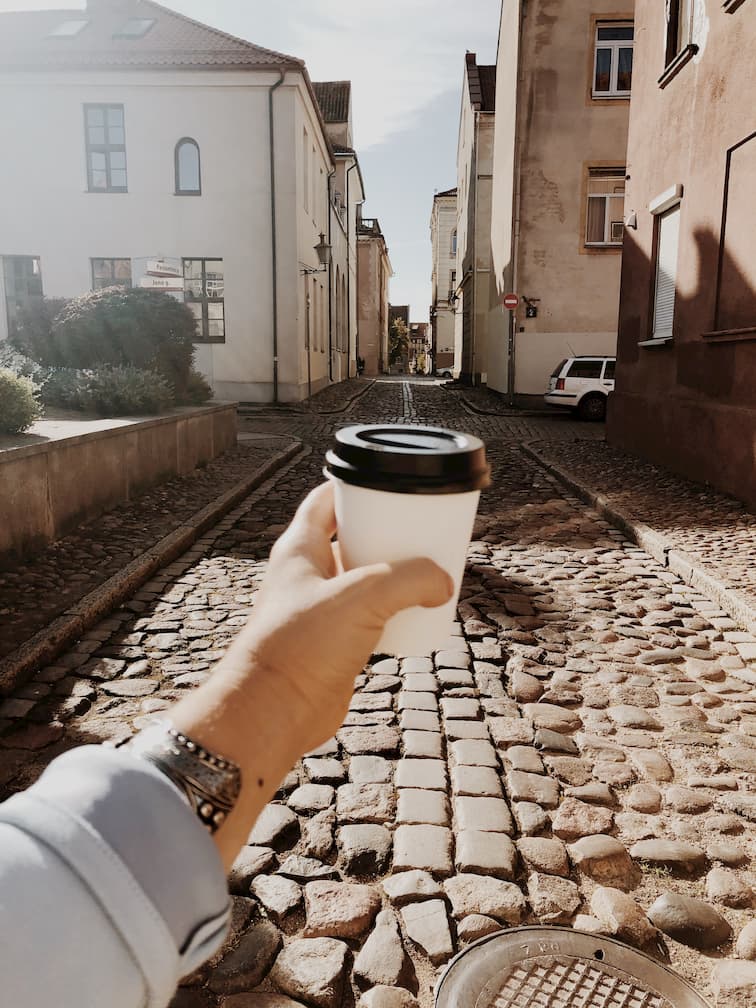 After long days of activities, one is looking for a place to have a good meal? Personally, I have a couple of favorites. For a meal with a romantic atmosphere – cafe Ateik Ateik by the beach. View to the Curonian lagoon? Meat lovers restaurant & bar. Just for a coffee? Definitely, 10 tiltu cafe in the city centre. But, you can't leave the city without trying the local Šaltibarščai (cold beetroot soup served with potatoes) or cepelinai. You can get them at almost every place, yet my suggestion – local cuisine restaurant Etno dvaras in the main square of Old Town (Theatre square). My very special, and the most loved place of Klaipeda is rooftop terrace bar SKY 21. There you can see the 360 panorama view of the city, and it is especially beautiful at sunset hour.